Foundation Set
Free, super fast 2-3 day shipping
30 day money-back guarantee
IMAGINE THE PLAY   ▫️  IMAGINE THE LEARNING
Imagimags is an open-ended play space favourite, with a JOY GUARANTEE included.
Open-ended play is imaginative play. It might seem old-fashioned but ironically it best prepares children for the complexities of our technological future.
Open-ended play with Imagimags:
▫️  Stimulates creative thinking

▫️  Develops problem solving skills

▫️  Encourages emotional intelligence

▫️  Grows imaginations
IMAGINE THE PLAY
▫️  So well loved! Sure to be the most played-with toy in your play space, imagine children spending ages and ages playing, more than any other toy!
▫️  So safe! Imagine little ones testing their new-found fine motor skills as they experience magnetism for the first time.
▫️  So strong! Imagine bigger ones having a toy that doesn't break no matter how rough they are.
▫️  So connecting! Imagine a toy that is as much fun (almost) for you to play with, as it is for your child. Experience a mutually joyful connection time.
▫️  So much more on offer! 96 tiles, 2 vehicles, 4 bases and 6 figurines. Imagine play without a feeling of scarcity, without rivalry. Imagine collaborative play!
▫️  So inclusive! Boy, girl or anyone else - imagine them building according to their passions with a set of Imagimags in a rainbow of thoughtful colours and shapes.
▫️  So compatible! Your present set of magnetic tiles is perfectly compatible with Imagimags. Imagine another 108 piece set incorporated in your child's play. How high could they build now?!
IMAGINE THE LEARNING
▫️  So creative! Imagine a set of Imagimags combining perfectly with other toys and learning materials - train tracks, cars, Lego and Duplo, Playmobil, little people and animals of all shapes and sizes….
▫️  So child-led! Imagine children creating from their imaginations, without instruction manuals - pure open-ended learning at its best!
▫️  So open to adult-facilitated learning! Imagimags is perfect for learning STEAM topics. From the toddler practising colour-recognition to the primary school child creating complex 3D geometric shapes, imagine children developing a wide range of skills while playing.
▫️  Such a fab STEAM Inspiration booklet! Imagine children paging through and finding ideas for STEAM builds and illustrating their own designs.
Imagimags Foundation Set - 108 pieces includes:
36 Solid Squares
12 Equilateral Triangles
12 Tall Isosceles Triangles
12 Right-angled Triangles
12 Square Frames
6 Square Windows
6 Small Rectangles
6 Magnetic Figurines
4 Large Bases
2 Vehicles
1 STEAM Inspiration Booklet (26 pages)
Package Dimensions:
39cm x 25cm x 9cm
Weight:
3.750kg
Shipping:
Imagimags couriers the Foundation Set for free! You can expect delivery within 2-3 days of ordering.
Customer Reviews
2021/09/09
Heather T.

South Africa
Heather Tomlinson
I bought this set for my grandchildren but it stays at my house - as soon as they arrive they rush to the cupboard where it is kept and LOVE creating constructions with the amazing magnetic tiles! Thank you Imagimags!
2021/09/04
Kyla O.

South Africa
Excellent product!
My son and I have both loved getting to know the foundation set, and I have particularly enjoyed the quality of the tiles. As my son gets older I can see he is going love getting more and more creative with the endless possibilities that this product offers to kids!
2021/08/23
Andrea L.

South Africa
Incredible
Our kids have been playing, building, creating since the box arrived. They discover new ways of putting the pieces together and create new builds every day. Wonderful to see their imaginations taking off. Definitely a great addition to our home.
2021/08/02
Elze-Mari S.

South Africa
Perfect addition
We already had a 64 piece from another brand, and this was the perfect addition to our set. Now our child (and my husband;-) can play properly! Also every child that comes over is immediately drawn to the tiles and starts building. Even one year olds. And the cars and small dolls included make it a great set. We love the tiles.
2021/08/02
Zanele M.

South Africa
Great learning and stimulation
Since opening the box, my 4 year old son and 2 and a half year old daughter have been having such a great time with it. My husband and I are also finding ourselves engaged and we are enjoying building with it too . It is a great investment
2021/08/02
Cath W.

South Africa
Love it
Just love this product! Great quality, quick delivery and a huge hit with the kids
2021/07/29
Taryn S.

South Africa
Incredible and lasting entertainment for kids of all ages!
Amazingly fast delivery and our kids loved them so much that we ordered a second set within the month - endless hours of creative play! LOVE IT!
2021/07/28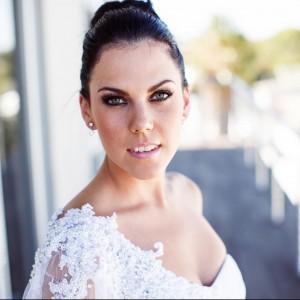 CV
Christa V.

South Africa
Best Investment!
We love our Imagimags and it truly keeps the children busy for hours. Would highly recommend it!!
2021/07/28
Bernice P.

South Africa
Isolation purchase
I recently purchased the Imagimags Foundation set during a period where my 3 kids, husband and I were isolating at home due to the fact that I tested positive for COVID. Oh my word, this purchase completely sorted my kids for at least three hours of uninterrupted play each day. Really one of the best purchases I have made for a while. My kids are 8, 6 and 3 - so different stages of development, but all three of them were able to play creatively with the set and also come together in shared play as well. Very happy to have purchased this - possibly need to buy another as they sometimes do complain that they need more pieces :)
2021/07/27
Claudia W.

South Africa
Birthday gift
Hi there my grandchild only turns 2 in August so we have not used or opend it. Sorrie.
2021/07/26
Elmari N.

South Africa
Excellent gift
My little girl loves her building blocks. This is an excellent gift for all children who loves to be creative.
2021/07/25
Ann G.

South Africa
Imagimags rock!
My grandson LOVED his 'magnets,' as he calls them. He has student hours crafting all manner of designs. Thanks for a great product!
2021/07/24
Morgan M.

South Africa
A family favorite
Kids young and old are loving them! We are going to order a second set to build bigger and better
2021/07/22
Daniela B.

South Africa
Amazing product!
My son who is a screen junkie, LOVES the IMAGIMAGS. He has created non stop with them and spends hours building and using his imagination. Wonderful product. Thank you.
2021/07/19
Carol D.

South Africa
Very good
My grand children love them and so do I Considering to purchase extra squares and triangles as they all play together sometimes.
2021/07/16
Jenni F.

South Africa
Great product
My kids adore this. The set is very high quality and they love that it comes with little people to inhabit the worlds they create.